Organic Skin Repair Ampoule (30ml)
or 3 payments of RM 29.67 with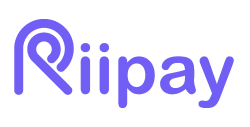 Formulated with Skin Barrier Care Technology that fixes the root of your skin problem. The key ingredients are sodium hyaluronate and organic certified aloe barbadensis leaf juice. Pamper your skin with all the natural ways.
Paraben Free
Triclosan Free
Cruelty Free
Global Halal Certified
KKM Certified
Free Shipping Within Malaysia
Satisfaction Guaranteed
No Hassle Refunds
Secure Payments
Why does this happen?
The answer is simple. Your very own skin barrier might be damaged.
Without fixing the root – damaged skin barrier, your skin will not be able to fully absorb any other skin care products that you bought at home, or even worst, not absorbing anything at all.
What is Barrier Care Technology?
Let's understand the fundamental before wasting more money on expensive skin care products.
Illustration below perfectly illustrates the differences between normal skin and damaged skin. This is exactly the reason why it is pointless to apply expensive skin care products on a damaged skin.
Protect skin & helps skin to maintain natural balance with organic ingredients and stimulate cellular regeneration.
As you can see on the illustration above, when your skin barrier is damaged, it results in poor arrangement of the skin cells which can lead to transepidermal water loss (TEWL). TEWL is essentially when water diffuses and evaporates from the skin surface. This poor arrangement result in all sorts of skin problem caused by lost of hyaluronic acid (a natural moisture content of our skin) , high exposure to direct UV, prone to bacterial infection , thinner skin layering due to weakened skin barrier. They would cause problems like  fungal infectious skin disease, acne skin, dehydrated skin, freckles, sensitive skin and many more. The fact is that skin barrier is the core protector of our skin.
An effective moisturising serum or product should protect the skin by stimulating and augmenting its natural barrier function, whilst catering to the skin's requirement for moisture. Environmental attacks on the skin are also shielded with a proper moisturizer which can slow down skin ageing.
Skin transformation that you should expect.
You should see a huge improvement on your skin by now!
Remember, this is not the end of the whole journey. Taking care of your skin barrier is a lifetime job, keep going and use any of your favourite skin care products, and this ampoule will solely act as a booster behind the scene.
The recipe that makes this Skin Repair Ampoule Awesome.
Easiest way to fix your skin problem
Regain baby skin & boost your skin
Certified organic ingredients
No usage instructions available
Aqua, Sodium Hyaluronate, Glycerine, Pentylene Glycol, Aloe Barbadensis Leaf Juice, Phenoxyethanol, Carbomer Ethylhexylglycerine
We ship nationwide via Pos Laju within Malaysia for FREE.
East Malaysia via Pos Laju: 3 – 4 working days.
West Malaysia via Pos Laju: 1 – 2 working days.
KKM registered
Made with care under Good manufacturing practice
Formulated in the USA, Made in Malaysia with high-quality ingredients.
11 reviews for
Organic Skin Repair Ampoule (30ml)
---
0 Customer(s) recommended this item
Reviewed by 06 customer(s)
This is amazing for reducing redness and soothing my skin when ever is it flaring up and getting inflamed.

I received this ampoule and test in in the inner part of my arm. I get a tingling sensation but it is fine. The next day I applied in on my face after cleaning. I do not feel anything and my skin feels smooth the next day. Excited to see the results in 7 days of applying this product.

One of the best ampoule that I have ever tried. Got it as a sample but fell in love with it after the first use. Quick absorption and significantly reduces the oiliness of my skin. I have a sensitive acne-prone skin and i have noticed that it soothes my skin as well. Best skincare discovery ever.

I've just received their sample, hopefully it works well for me. My skin is totally damage because of wrong product usage before this, It has been troubling me for years???? been consulting doctor and doctor said my skin barrier is damaged???? this product say it repair skin barrier so I really hope it works????

I'm currently pregnant and my skin become sooooo sensitive. To a point any product I used, it's basically triggering rash and skin itchy, bumps are everywhere when I use too rich product and nothing helps! But surprisingly this ampoule is working very well for me. I've consulted my doctor on the ingredient and my doctor says it's safe to use in pregnancy. It's ingredient is less harmful even compare to cetaphil I'm using . Now I only use cetaphil face wash and this ampoule to keep myself less exposed to much chemicals contain in most products. I will need this product till I deliver , monae please remain the promotion longer ????

I really surprise with the result of this repair ampoule, Bcz I had superb allergic skin prob…… experience with 7history of allergic due to skin care product ….. After trying the sample monae giving out for days now coming back and grab big bottle… ????????????????????????

Been using this product for days and I am so satisfied with the outcome ! Good product!

My skin was having some acne problems since months ago, now it reduced???? good product ???????? I have went through the list of ingredients, I found there is really very very less chemicals ingredient as compared to many other commercial products. Which makes this product way more safe and natural. I went through very careful readings about the mechanism on how this product works and I came to know the importance of skin barrier! Thank you monae ????

Kulit jadi licin lepas pakai 2 hari …kedut2 cam dah kurang xpi xrasa ketara sngt sbab volume sampel xbanyak. Rasa macam xcukup ngan sampel yang diberi.kulit suka…..terpaksalah beli yang besar. Harap2 cepat dapat product….

Tried on the sample given in 2ml 2 bottle. The sample is so little ???? but on my first application it absorbs fast. My skin so smooth after the second day. I love it without any scent or perfume as my nose usually sensitive with scented products. This ampoule is cheaper than any I'm using but it perform really good comparing to those I'm using. I'm getting one bigger bottle now???????? hope this discount remain for longer period????
Only logged in customers who have purchased this product may leave a review.